This is an honest review of the game, after playing the game for around ca ~ 50 hours.
Forager is a 2D open world game inspired by exploration, farming and crafting games such as:
Terraria
Stardew Valley
Zelda
Forager - a game of hitting the rocks & collecting ores
One may simply say that this sounds exactly like Minecraft - yet it does not! 
What Forager is about, is a lot more in general. 
This is the guy you will be playing as! - p.s. 
he isn't a marshmellow, that's for sure!
Main currency  
The main currency of the game are coins. These are used to buy items from the store,
allowing you to place buildings 
Shop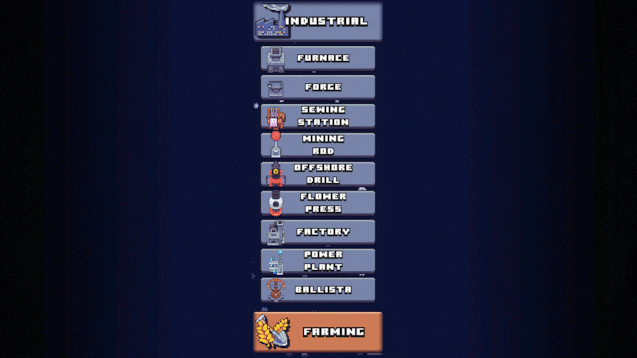 Shop allows you to purchase all sorts of items, used mainly for upgrading backpacks, weapons, or making rare kind of items necessary for completing quests. You can also buy decorations or land items like a bridge, in case you need to cross over from one land to another, after freshly buying some new land.
Combat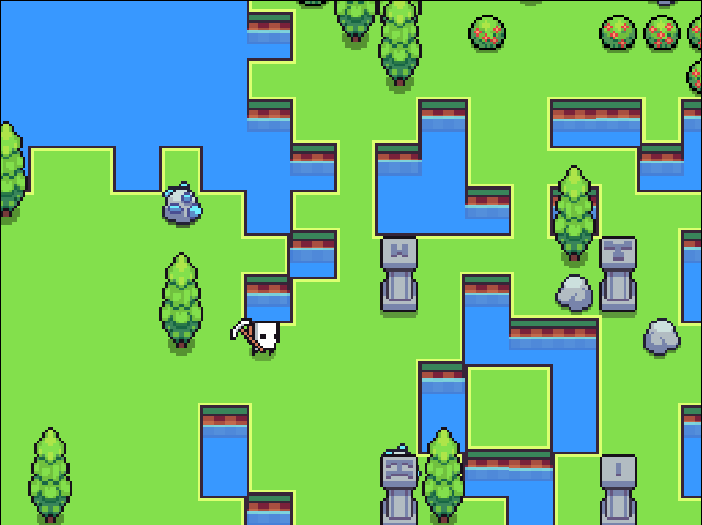 One of the great aspects of the game is that it allows you to have a combat in the game.
You are able to kill all sorts of entities, ranging from fireflies to slimes and to skeletons. 
Different enemies drop all sorts of loot of which you can make lots of different items, such as item backpacks or swords or bows, or fishing rods. - Yes, you can even fish in this game!
Dungeons
These usually contain lots of puzzles which you must resolve in order to 
fight the dungeon bosses! It involves hitting specific blocks or shrines in specific order for the prize to pop out.
Caves
Endless ways of obtaining hidden chests and loot,thus some chests also 
hide a key inside! Or forbidden magic item with  which you can rule your whole land.
Leveling up 
This one's my favourite. The game allows you to unlock all sorts of items and abilities by simply 
spending level points. A few examples of where you can spend them, for an example:
Textiles
Railroads
Jewelry
Engineering technology
Laser technology
Physics
Automation
Smelting
Drilling
     ...and so much more!
Lands  
These are islands, which can be purchased on the map.
Each island has a specific set of mob spawns
Each island has a specific set of resources 
May contain a building, dungeon, an NPC, or a puzzle!


Conclusion

Do I suggest this game? Absolutely! This game is worth checking out if you are into exploration games that 
offer a lot to see. Especially if you've got some free time to enjoy this game, it is totally worth it. 
The developer ~HopFrog is adding content constantly into the game and it is being developed as we speak!
There is a planned multiplayer content coming into the game too, so you can get your friends to play this game with you too anytime.