Hey guys, in this article I'm going to talk about Experience Points on Gamehag, how to gain and why we lose them and the best ways to get XPs, and much more. I know many old users have already known about many points of my article, but I really felt that we need a whole & complete guide for new users since these points are not written anywhere and the only way to know them is by asking or experiencing by ourselves.
Btw, did you know Gamehag has a channel on Discord? Check this article to know more about it.
Gamehag Discord Channel: Gamehag.com/news/gamehag-discord-channel


On this site, all the users have some unique Ranks that show how many XPs they have collected so far. The more Experience Points they gain, the better rank they are. In fact, your activities on Gamehag are measured by these points. When you reach Rank 3 (Young Wizard/Witch) you are considered as an active member which allows you to order rewards directly from the shop. After that, for your next rank-ups, you will get some Soul Gems depends on your new Rank.

When you reach Rank 6 (Disturbed Wizard/Witch) all limits will be lifted and you are now allowed to send Soul Gems (Minimum: 500 SGs) to other Ranked 6 or above-ranked users. You can also receive Soul Gems as well. After reaching Rank 6, for other upcoming rank-ups, you will get some Soul Gems which I mentioned before and that's all. No new features are left to be unlocked.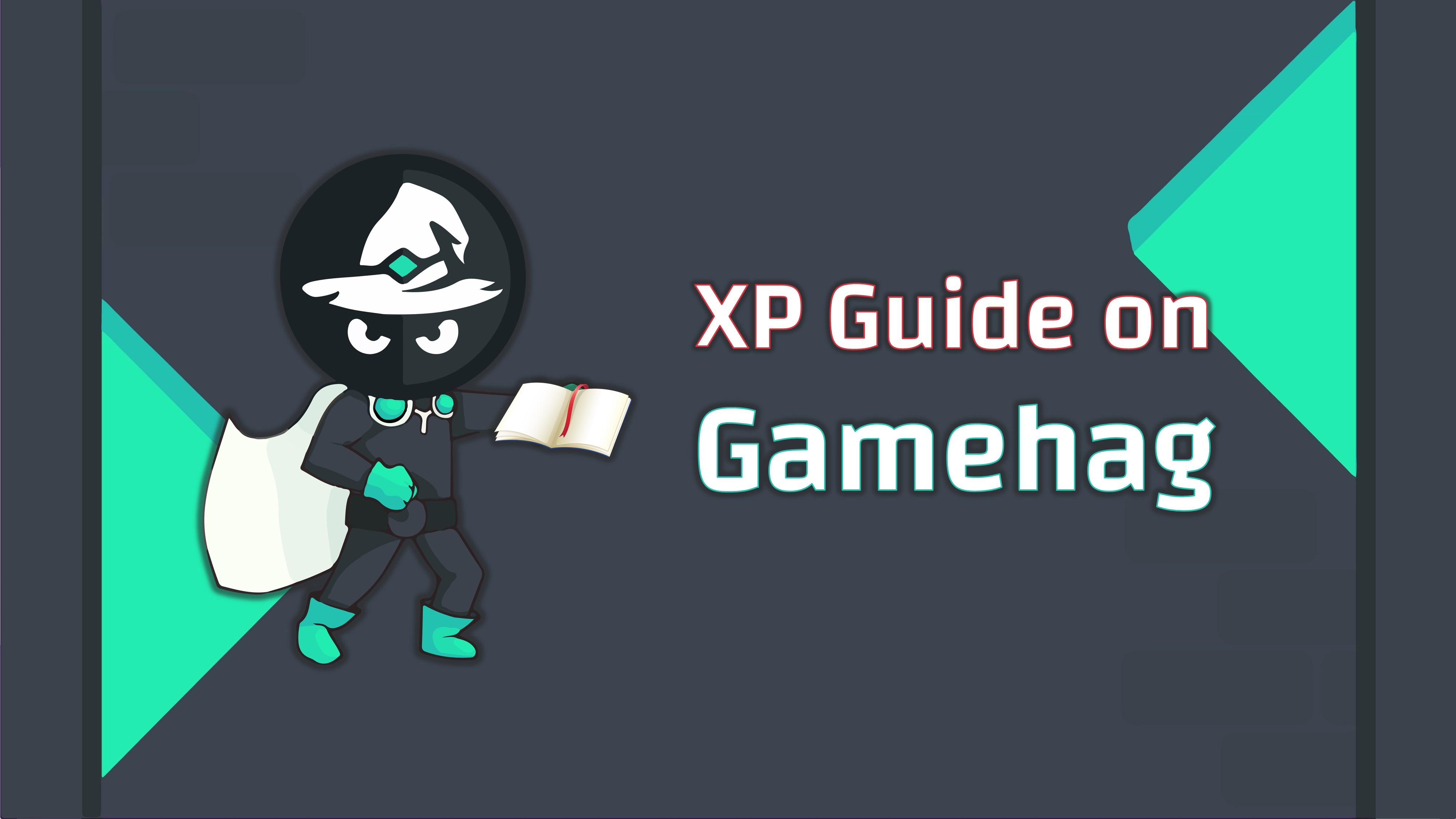 There are so many ways you can earn XPs from them. The most efficient way is to complete some tasks in games and doing some contracts. The tasks are offered to you are depends on your country and after completing them you will receive some Soul Gems and XPs as well. If you are living in a developing country, you probably have many good and different tasks to do. So, there is no need to be worried about your Rank process at all.
There are some other ways to get XPs too, such as: Creating videos on YouTube, inviting other users to Gamehag, and encouraging them to gain at least 1.000 SGs, but the most common way users usually like to do is commenting on Forum and Article section.
To avoid spamming and putting pointless comments, Gamehag put a limit for this way. 5 comments on Forum and 5 comments on the Article section can bring Experience Points for you. (Your first 10 comments in total.) After that, you have to wait 24 hours, then this cycle resets and you are able to get XPs once again from this way. Creating topics on the Forum will bring bonus XPs too.
Btw... if you are a VIP member, you probably know Experience Potion which grants you a 50% boost to gain XPs for a month when it's activated. The only way to get this potion is through VIP membership. 



When you lose your Rank and get back to one lower rank, you receive a notification message that tells: you lost your Rank for disgraceful behavior, but what does it mean? It can have some reasons. One of them is when one of your accepted tasks, gets rejected. Surely after that, you will lose the completion rewards included XPs.


Normally, the main reason for losing XPs is spamming. When you put meaningless comments or very short ones, they all can be considered as SPAMs. When a user reports your comment, the moderator team manually checks it, and if they find it pointless, your comment gets deleted and causes XP reduction to your account. If you keep doing it for a long time, you can also get banned for it. In some cases, the moderator team deletes your normal comments by mistake but it happens rarely. In total, all users have to put effort into creating comments and they should also pay attention not to participate in conversations that are spam at the first step. Because when the threads get deleted, their comments get removed too and it doesn't matter if it's legit or meaningless.





If you are a new user to Gamehag and you have not collected 1.000 Soul Gems so far, you can add me to your friend list instantly by using my referral code. If you do this, you will be allowed to message me directly on Gamehag and ask me everything in your mind. I will answer your questions if I can and I'll help you to reach higher Ranks and gain more Soul Gems. :D
For using my referral code (GH3469437), follow this path:
1) Click on your Soul Gems. 2) Paste the code into the referral system box and activate it.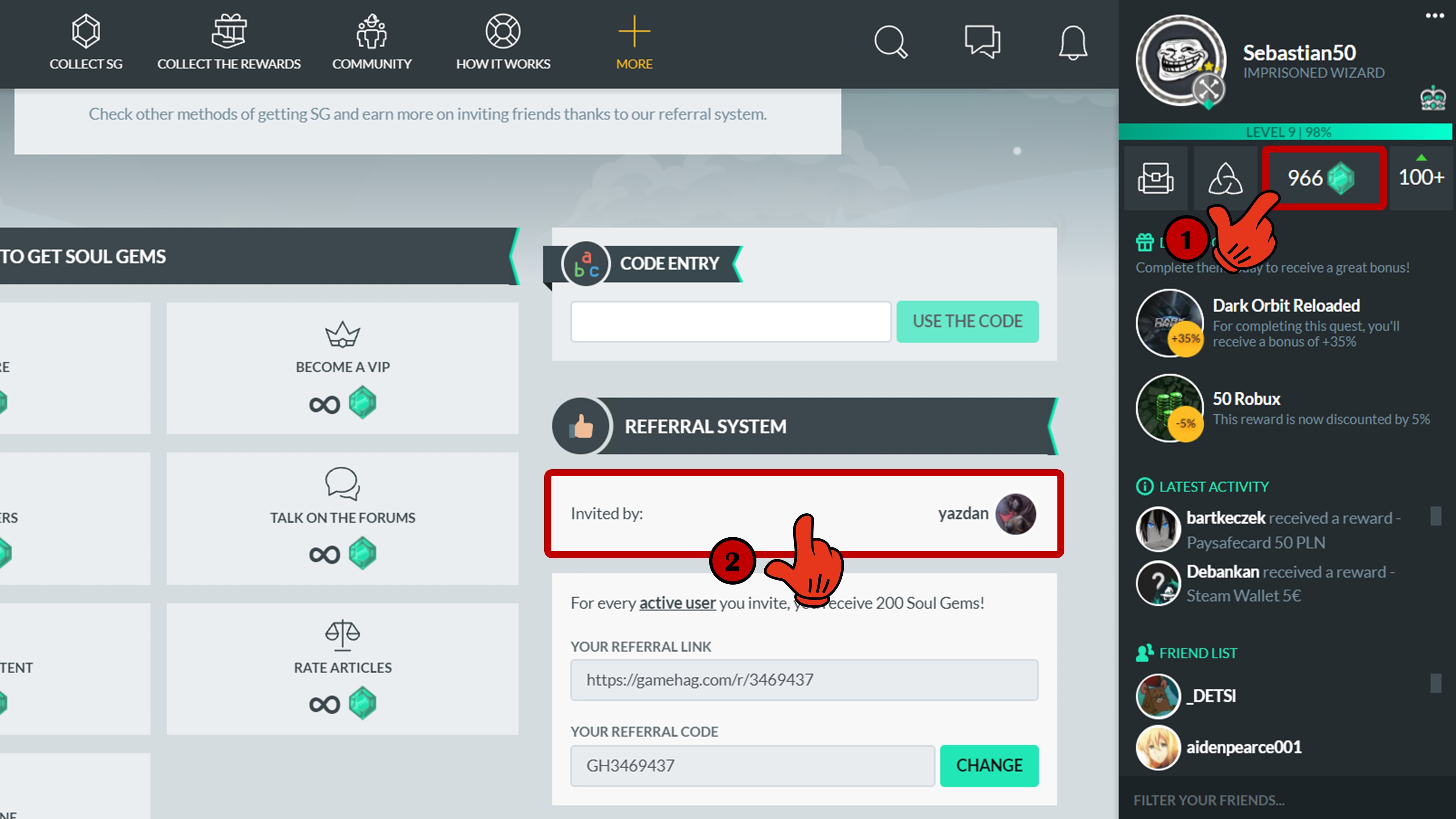 I hope you all enjoyed reading my article, and please forgive me if I missed any points. You can share your opinions by putting some comments about my article and please rate it to show me it was useful for you or not. Thanks in advance and have a great time.
Here are some useful links for you, if you want to know more about Gamehag features.
Interesting Facts on Gamehag:
Part 1: Gamehag.com/forum/t/336574-interesting-facts-on-gamehag-part-1
Part 2: Gamehag.com/forum/t/337872-interesting-facts-on-gamehag-part-2