Armored Warfare can be considered one of the most attractive tank fighting games at the moment. This can be considered a reasonable choice for gamers who love World of Tanks, especially when the title of this game is open wide and completely free play time.
Armored Warfare has a familiar third-person shooter, but the title brings a lot of fun, in particular, the player will also be in command of an army in battle.




We might mistakenly believe that Armored Warfare is a fake version of World of Tanks. Still taking up the game with a third shot, but in Armored Warfare, the player will also be commanded an entire army in battle.

The graphics in Armored Warfare are carefully designed to give the player a true feel. Thanks to CryEngine, the images in Armored Warfare are reproduced with very high sharpness. Works such as buildings, contexts are created look very real.




The explosive effects in the game are also quite lively, such as the effect of smoke, very real. Like World of Tanks, the gameplay revolves around how the player controls a tank engaging in combat. The control mechanism or style of the two games is almost identical, with those who have played through World of Tanks can easily integrate with Armored Warfare.




Mission play is introduced when the player destroys a building or target on the map in turn to win. Of course, on each map there are special challenges that players need to pass to get bigger rewards. Armored Warfare does not really have much of a difference when it comes to shooting games like many other titles. The types in Armored Warfare are divided into several categories, and of course there are different types of ranged weapons.

The vehicles in the game are divided into two groups: armored vehicles (MBTs, light tanks, AFVs, tank destroyers) and self-propelled guns (SPGs), including tanks from the 1960s and 1970s. until today. Gamers can use them to participate in PvP or PvE modes as you like.




In addition to the target shooting range, the player can perform shooting actions to increase accuracy. Deathmatch is a fairly popular game that allows up to 64 players to join a map simultaneously. It is worth noting that besides playing online with other players, gamers can also play offline with the bot. The maps in Armored Warfare are extensive and detailed, making selection of fast-moving tanks popular. In addition to destroying enemies, players can also destroy the environment, buildings when moving to design their own paths.

One of the great points from Armored Warfare is that even in PvP battles, players will be able to intervene, attacked by NPCs from outside. PvE in the game is well built, with many tasks designed for players to conquer. When participating in a map, after completing a mission, the player can continue to complete additional missions to earn as many rewards as possible. In addition to the main task, players can also complete additional side quests while playing. Nevertheless, we should still pay more attention to time so that we do not overwhelm ourselves when performing these side tasks.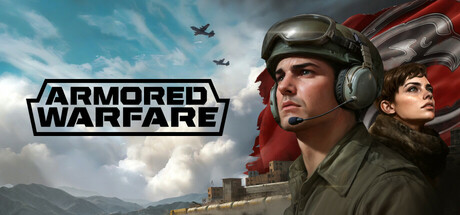 The game has a nice graphics, a relatively stable combat mechanism, and a balance between tanks. PvE gamemode is also built to help gamers experience the whole game.