The CES 2019 (Consumer Technology Association) is one the biggest world's gathering for all the known or unknown technology companies, based on the CES details, more than 4,500 companies, from developers, manufacturers and suppliers of all kind of technology that we know are gathered in one gathering in one place to talk about their innovation and products. (for more details about CES see Here.)
In this article we are going to talk about some of new gaming laptops that introduced in CES 2019, to be honest "Beasts" is a more proper word for them also the details that the companies shared with us.
New ASUS TUF models
These TUF models of ASUS lap tops designed with AMD APU and Radeon graphic cards, these new models with the name of FX705DY, ASUS claimed that this model have the capability of playing video up to 7 hours, and FX505DY also up to 6 hours.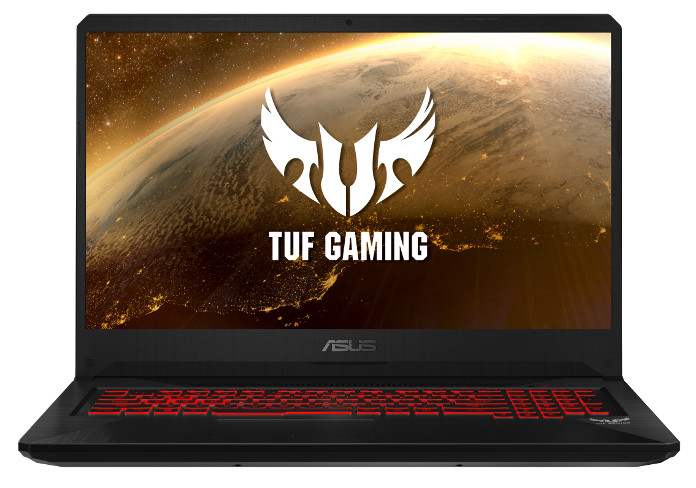 The FX505DY known as the superior model of these new products benefits a 60 Hz display and the other model have 40 Hz display.

(All the Details are gathered from the Official site of ASUS also the table.)
Processor
AMD® Ryzen™ 5 3550H
Operating system
Windows 10
Display
15.6" FHD NanoEdge wide-view display up to 120Hz
17.3" FHD NanoEdge wide-view display
Graphics
AMD® Radeon™ RX 560X
Memory
Up to 32GB DDR4 2400MHz
Storage
Up to 512GB PCIe® SSD
Up to 1TB FireCuda™ SSHD
Wireless
802.11a/b/g/n/ac WLAN
Bluetooth® 4.2
Connectivity
2 x USB 3.1 Gen1
1 x USB 2.0
1 x HDMI 2.0
1 x RJ-45 jack
1 x 3.5mm headphone and mic combo jack
1 x Kensington lock
Keyboard and touchpad
1.8mm key travel
Customizable RGB or red backlighting
Audio
DTS Headphone: X
Battery
48Wh Lithium-polymer battery (FX505DY)
64 Wh Lithium-polymer battery (FX705DY)
AC adapter
120W power adaptor
Size
FX505DY
(AL) 36(W) x 26.2(D) x 2.5(H) cm
(IMR) 36(W) x 26.2(D) x 2.6(H) cm

FX705DY
(AL) 39.9(W) x 27.9(D) x 2.6(H) cm
(IMR) 39.9(W) x 27.9(D) x 2.7(H) cm
Weight
2.2 kg(FX505DY)
2.6kg(FX705DY)
The RX 560 X and Ryzen 5 would definitely show you a good performance and for sure these models are capable of running best new games of these years smoothly. these laptops are also solid and have the "MIL-STD 810G licence (see here)" of US military and are protected against shock, impact, temperature, humidity
For now there are no price tag for these devices, company says that they will be released in the next 3 months of 2019.
New Razer Blade 15 Advanced
The new razer blade in the first look is like the last version of this laptop. 15.6" IPS display with 144Hz 1,920x1,080-pixel and a 4K version with touchscreen support. also another display (NOT available now) with 240Hz refresh rate and with a 4K OLED touchscreen. with 2 TB of SSD Storage and 16GB RAM (upgradable to 64GB) this is really a beast. you will know why i call this a beast, now let's check out our Graphic options.
The RTX 2060 (6 GB GDDR6)
The RTX 2070 Max-Q (8 GB GDDR6)
The RTX 2080 Max-Q (8 GB GDDR6)
The processor for this laptop is The 8th Gen. Core i7-8750H. Razer with the new cooling system tries to cool this monster down. One USB-C with Thunderbolt 3, three USB 3.1 gen 1 (Type-A), one HDMI 2.0b and one Mini DisplayPort 1.4 is seen in this version.
The Razer Blade 15 Advanced is coming on jan.29, with the base price of 2300 $ and at the maximum of 3000 $, also the base version with GTX 1060 Max-Q is still available with price of 1600$ like before.
(All the Details are gathered from Razer Official site razer.)
The Alienware m17
unlike the m15 with 15" display, The new Dell's AlienWare m17 with 17" display and the new version of Nvidia GPUs known as RTX is here to fight with other 17" gaming laptops. this version is the lightest version that alienware ever build, with 23mm Thickness and 2.6 kg.
The alienware gives us three choices on CPU:
Core i7-8750 H
Core i5-8300 H
Core i9-8950 HK
and also four choices for GPU:
GTX 1050 Ti
RTX 2060
Max-Q 2070
Max-Q 2080
you can also choose the base version of 8/16GB RAM or order 32GB RAM, also adding SSD is one of your decision. unlike other Rivals, Alienware has decided that two 60 Hz display with 1,920x1,080-pixel and 3,840x2,160-pixel is enough for this laptop.
The base version Price of 1650$ , in comparison to m15 with Core i9 and RTX GPU with price of 1580$, is coming on jan.21.
(All the Details are gathered from AlienWare Official site Dell's AlienWare.)

writer's words:
I will be back on another article with News of other laptops like new predator from acer, new samsung gaming laptop and another ROG ver. from ASUS.
all the pictures are from the official site or find on the other sites(all the links are available).

yazdan.