Risk of Rain 2 is a sci-fi role-playing game that was first released in Early Access in early 2019 and now officially launched in late 2020. By strong development, the game has become a perfect experience for new and old roguelike game fans.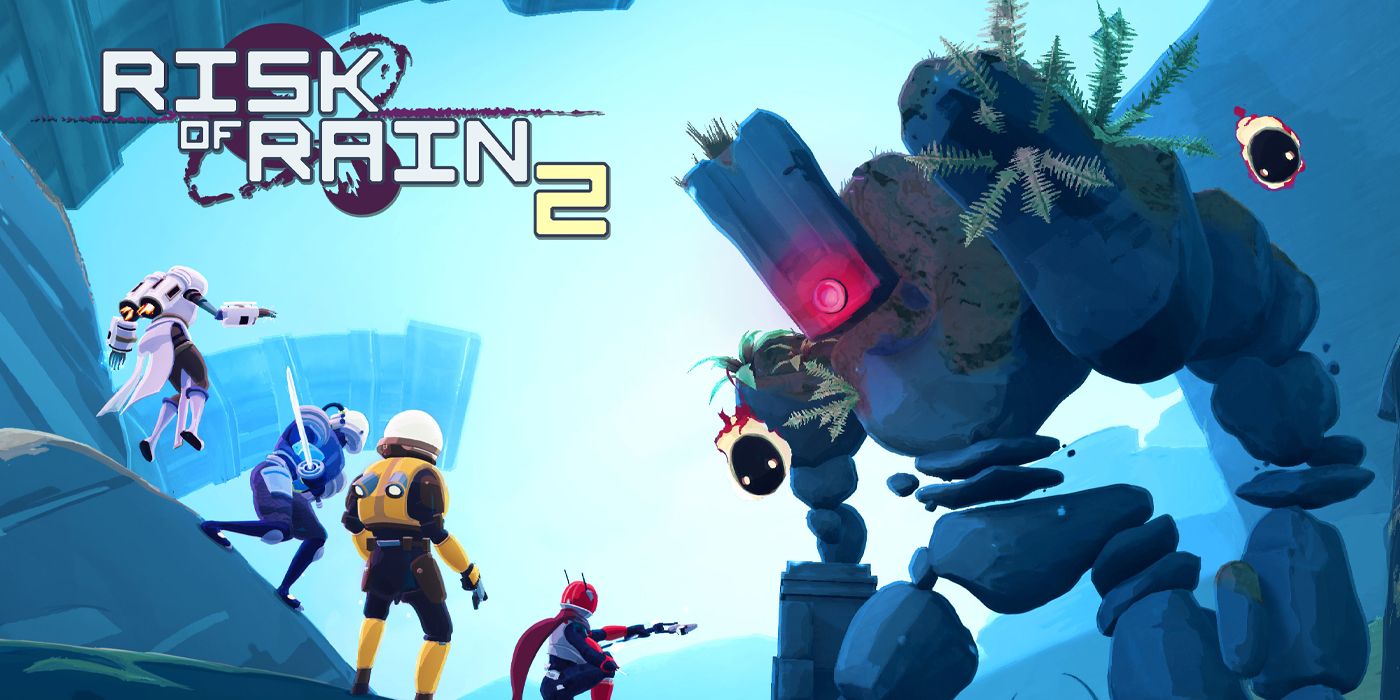 About the game
Risk of Rain 2 was developed by Hopoo Games with the support of Gearbox Publishing on Steam. The previous version (Risk of Rain) won the first prize in IGF 2014 (Independent Games Festival 2014). This is a next part of Risk of Rain, but it was developed on 3D graphics, with the gameplay that was improved and more diverse, interesting.
Gameplay
The game takes place in a spaceship stranded on a strange planet. Players have to eliminate obstacles on this planet in order to find the teleporter without any directions, the teleporter will lead them to another dimension. The main task is to find the spaceship that is located at the final dimension. But once their characters are defeated, they must play again without any checkpoints. Therefore, it's easy to play this game but the gameplay is not really different from the previous version.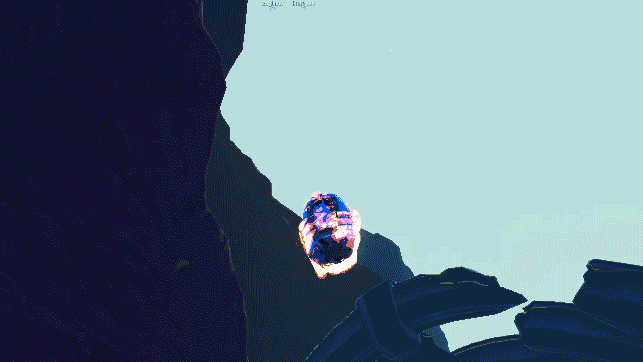 This is 2nd person perspective game so players often find it hard to find the teleporter. Moreover, teleporter is only a core on a circular rock with 2 claw-like columns. And that shape of teleporter is repeatedly appeared in each dimension.
 The items make each run more interesting. They have their own special effects such as raising some stats, giving a new ability or reducing ability cooldown. If players know how to build their characters, the characters will become the real meat grinders.


Because of diverse gameplay, players can make strategies that suit for their playing styles, such as luring the boss to the area where you activated a lot of turrets.
Interestingly, the game also uses AI to control the difficulty increasing over time. Monsters will gain 30% health and 20% attack damage per additional level. Moreover, monsters also spawn faster. Therefore, players have to consider between upgrading the character and finding the teleporter before the monsters become too powerful to defeat.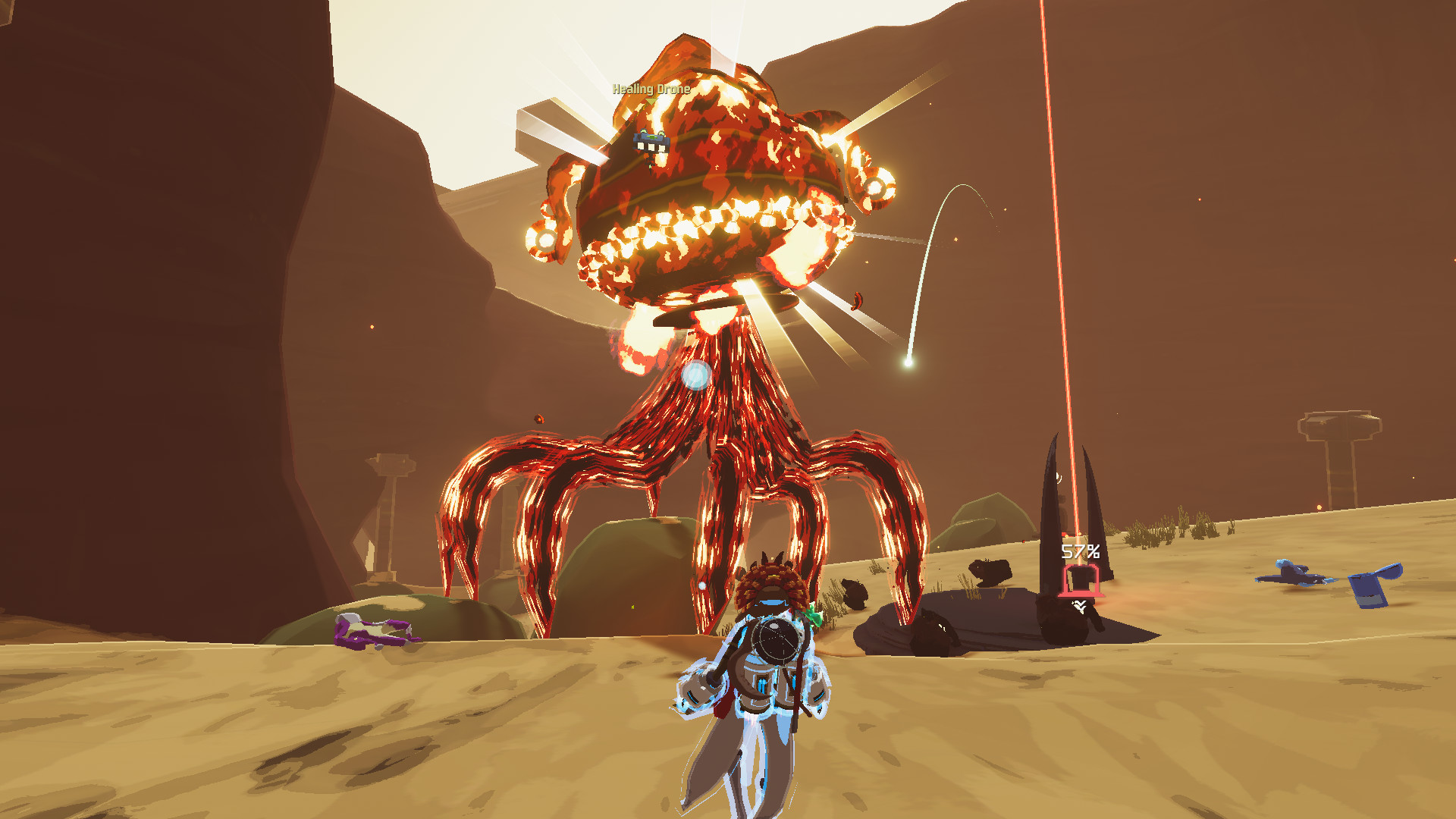 Graphics

Risk of Rain 2 uses fun and bright graphics. These graphics help players to enjoy the interesting gameplay of this difficult game.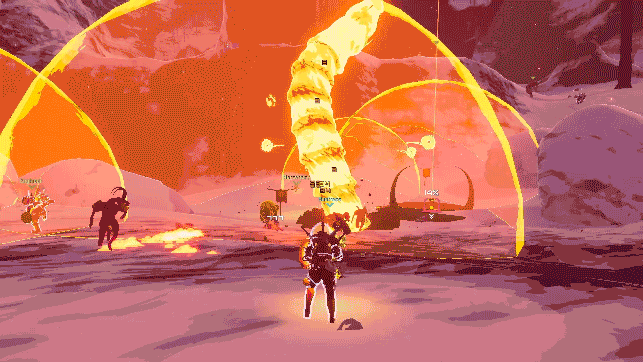 The graphics also optimize the video quality but the players won't find it lag to play. Risk of Rain 2 only requires a pleasant hardware configuration. With a computer and a VGA GTX 680, 4GB RAM, a 4 cores CPU, players can play this game smoothly at max settings. Especially, the game's size is only 4 GB




Features

Multiplayer: The players have to cooperate to fight and survive in the challenging world in Risk of Rain 2. You will find it fun to make strategies together. Sadly, the players must wait for the next stage to be revived when they are knocked out. It means that they will be weaker because of missing some good items to collect. The remaining players must cost Lunar Coins to revive them as well. It would be more interesting if that players were able to help or interact with the remaining players instead of watching them.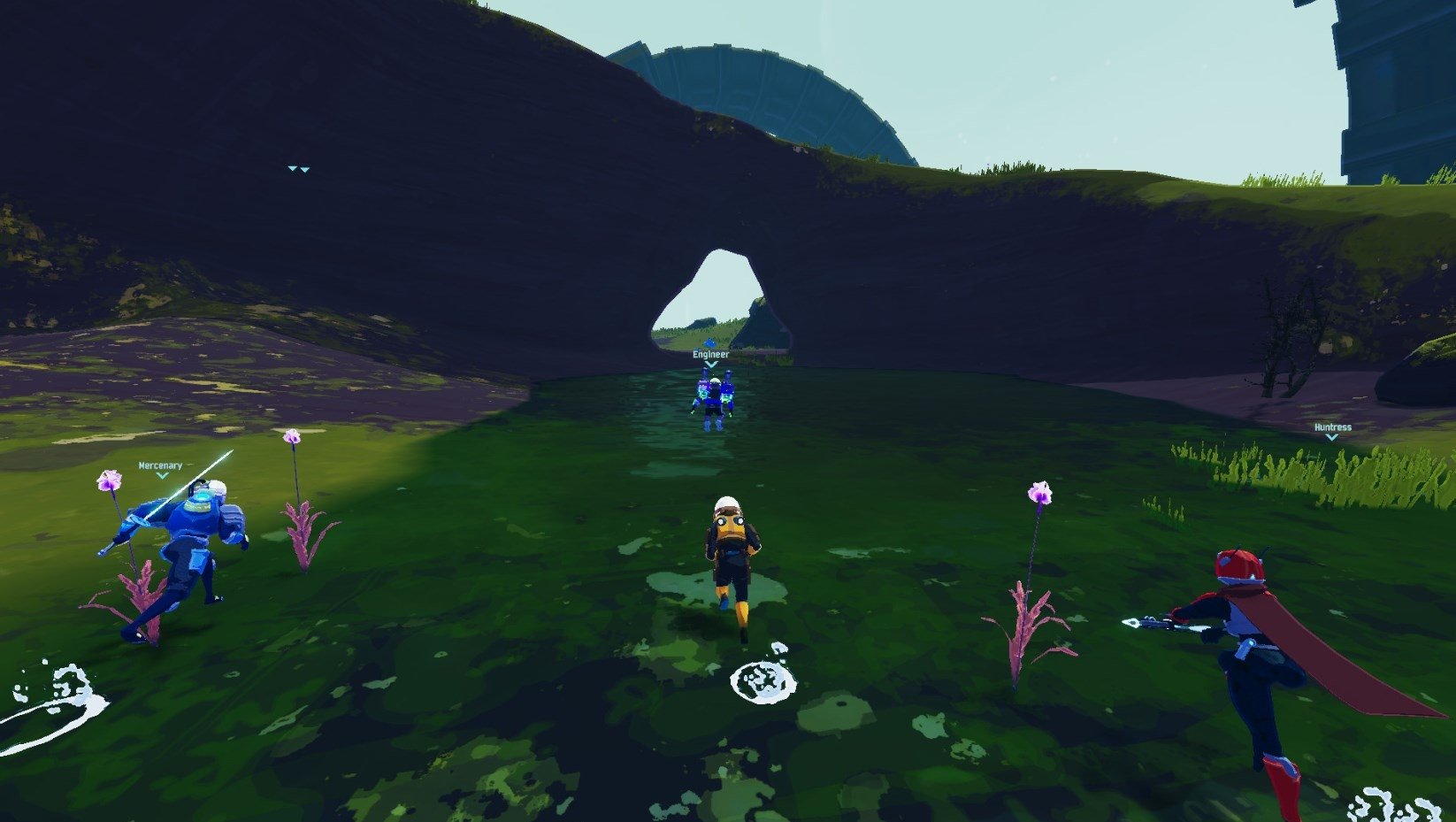 Character system: The main characteristic of Risk of Rain 2 which help the game to make the prestigious achievement in IGF 2014 is that there are many characters to unlock and some of them are only unlocked by completing tasks. They have their own abilities, playstyles and difficulty. Each character has a primary skill (normal attack), a secondary skill (attack ability on a short cooldown), a utility skill (another activatable ability on cooldown, usually mobility-based), a special skill (ultimate ability on a long cooldown). With this set of skills, players can't create the combo that deals a huge amount of damage to the boss. But I don't care about how damage the skills deal. I like how the characters activate skills. The ways the characters activate their skills are very unique, completely different from the others from other MOBA games.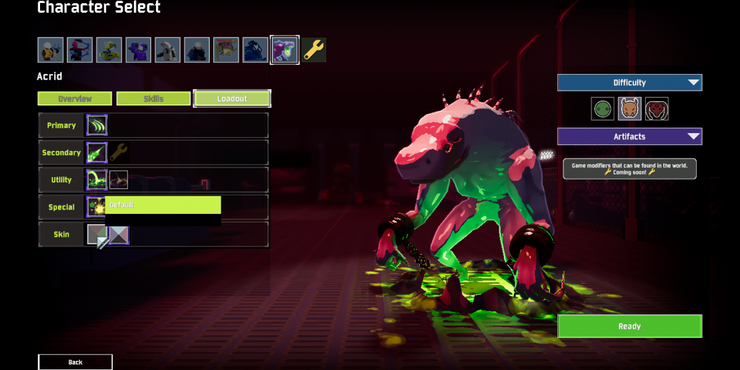 Conclusion

Risk of Rain 2 is such an addictive game (Shouldn't play video game continuously more than 3 hours). The simple gameplay and graphics not only make the game not boring but also attract players strongly because of their unique. The game still keeps the core values of the previous version that made a lot of achievements. If there weren't any mistakes I mentioned, this game might deserve to be one of the best RPGs.



Enjoy! :3