The Need for Speed series has reached a new low point - the poor story of Payback is not saved by the racing experience.



Introduction

Guys, I was wrong. I tried to comfort everyone (and especially myself after I was disappointed with the gamescom) several times, who had not liked the Payback (were some, not even a few) on the videos, that it would not be a racing game but a car action game so you will see, if you loved the Dead Man, you will like it too. I wish I was right; the result was far from what I expected. Payback is a traditional Ghost Games Need for Speed game, which again proves that the series is in the wrong hands and further strengthens the EA's need to close this studio and pass the series to something more worthwhile team. But no, just drives, just squeezes the guys out of the publisher, because the Need for Speed name even means something for non-gamers who don't seem to know how much gas on Coca-Cola, Braun, Samsung and cars appear on cars and bulletin boards. who knows what advertising. Already, these revenues cover a negligible portion of spending, and it is less important how many customers are willing to give money for the new game or how much money they are willing to give. (Tuti is priced or packed into EA Access in a short time as a draft). While the NFS name means something, the EA is headed, and then played the wonder that there is no great interest in him, he puts it aside and lets him die. Until then, it will stay at Ghost, the quality will drop at a speed that makes you feel better than the 200 km / h in Payback.

Story

The test was born slowly because I didn't want to write it out of temper, but I was gonna swing at it normally. There was no dream of Need for Speed 2015, but it was possible to play it once, especially after patches, moreover, I still enjoyed playing with it if I didn't forgive his mistakes. The Payback, however, took me over and over again, and when I hoped that the end of the road, when I had stronger cars, I'd better enjoy and have more success, I had to see that it was really grounded and the same grind was repeated all the time .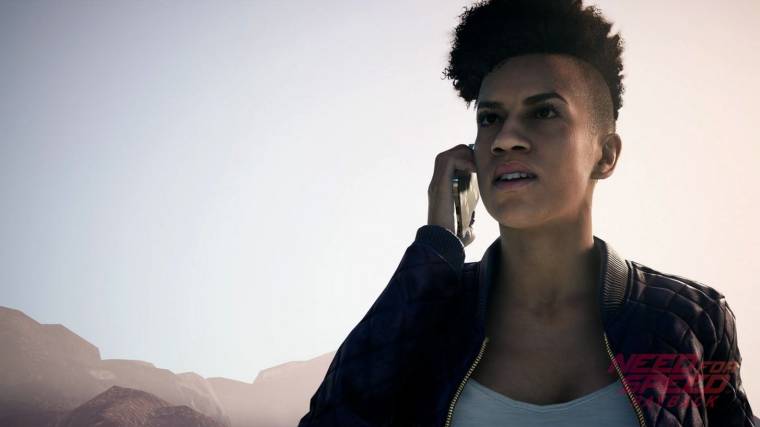 Basically, we are talking about a story-oriented game that involves three young people (Tyler, Mac and Jess) into slate. They're stealing a Koenigsegget, and then someone scams them well and acquires them, then Tyler meets the original owner of the car, who, instead of pointing out, offers him a job. The young man, though, would rather accept the job than run into the hands of the police, forgive him for being beaten, and vengeance a lot of months later against the House of Galad. What does the House Travel? Into drugs? Guns? Prostitution? No, none of them will only be competing for Fortune Valley (which is obviously the end of Las Vegas). They are all served as gentlemen of the underworld, while perhaps the real criminals have not even heard of them. It is our heroes' task to start in different races, to prove to the neighborhood's car gangs that they are the best, and then to break the pepper's nose with the pepper. Essentially, no matter which one of our three is controlled, the difference is that Jess specializes in police pursuits, Mac offroads and drifting, Tyler and traditional racing, so we always play the best role in the race.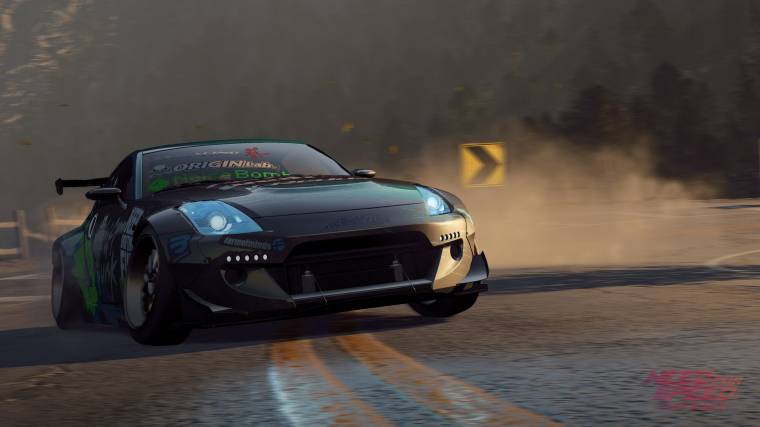 Gameplay

We can start with five different races, we have to buy a separate car for each one, but the same car is available in several versions (In the bizarre reality of the game almost any car can be suitable for any situation, but it cannot be tanned, it must be taken again). We can take part in traditional races, drifting, off the road for offroad races, show how cleverly we are in drag races, and can crawl out of the cops, transport packets to different points, or simply take A to B in Runner missions. The handling of cars is unique, but very cumbersome: driftelte even if we do not want their physics to be weird, sometimes they do not bend, offroad cars slip on the dirt road as if they were going on ice, considering that there is no ribbon railing, sometimes landing in the gap leads. The dirt road is also a miracle because the camera is up and down on non-hollow parts. The car range is poor enough and something you don't like if you don't reach the minimum level required for the next race is not worth buying. The level increases from race to competition, we need to improve our car so that we have a chance to win what we can do in the most horrible way: with cards.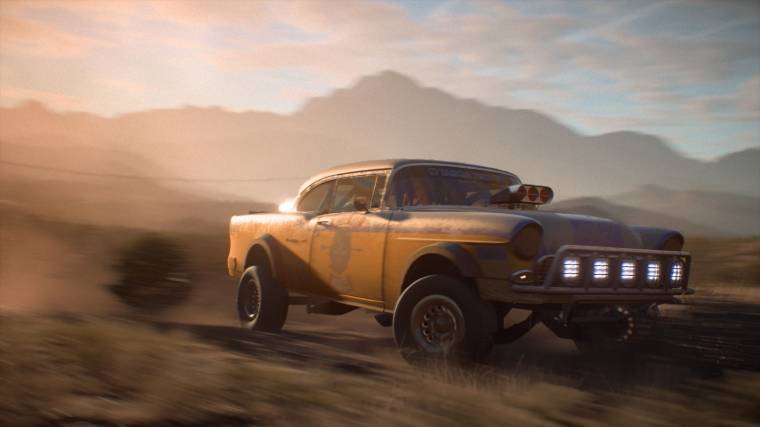 The whole loot box mania was attained by Ghost Games, which is based on the development of cars. Not exactly the loot boxes (they also have money, dudahangs, colored rubber smoke, such things can be opened from them), but randomness. If you want to replace one of the six upgradeable parts of our car, we do not just go into a menu and choose one level better from each one, but visit a tuning shop where the current supply changes every ten minutes, and here you can find a page that is good for us or not. If not, we can spin randomly until we have a chip and we can hope that there will be a stuff that we need. There are cards at the end of the tournaments, they also help, but there are few on their own to make progress. Not once did I become helpless: I had no money to buy a new card, I had no chips to spin, but I couldn't start the next tournament because my car wasn't good enough. What can one do? On the one hand, you can spend real money on your game you bought for $ 20,000, and on the other hand you can go back and forth again to win already won tournaments (they have already been rewarded in the meantime), because your car's level is obviously higher. To the top of all, the second or third place is worth nothing, to win, or no reward. It is justifiable from the point of view of the story, because the protagonists can thus prove their proficiency, but in any case it is a huge idiot. Why, for example, could it not be a reward for the second or third place, but only the first to make progress?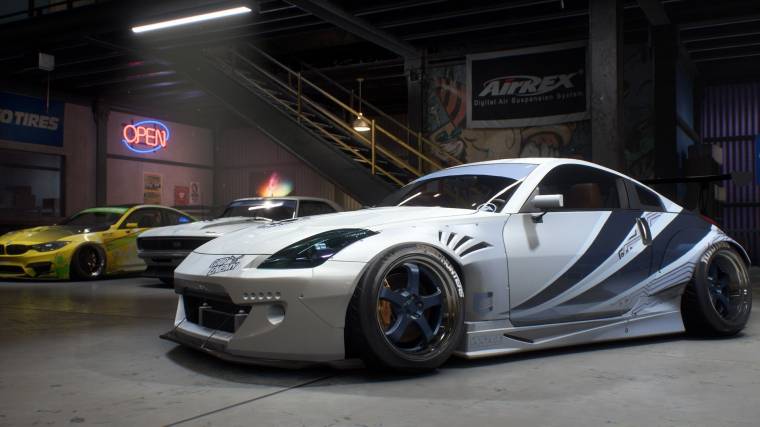 And my favorite, the outside tuning. It is not that we buy a new car, and then convert it to us as comfortable, oh, no. Work first for merit. For example, to replace the hood, you need to complete three jumps to 2 stars, a second garage for the rear fender, and eight seconds of uninterrupted drift for the front bumper. Full Mental Disease - Why Do You Need To Do It? Why don't they let me enjoy my new car and shape it like me? The selection is very low anyway, with one or two parts per car.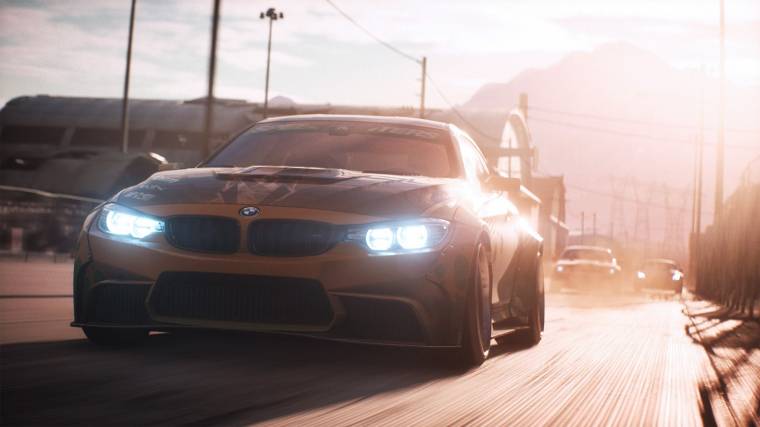 Conclusion

If you can't sell a good racing game, you can save at least the story - I thought, but I was only optimistic until the first compound sentence left the mouth of one unfortunate player. I can't say another game that I hated every character uniformly. The texts are incredibly weak, one of the guys talks about casino comparisons, phrases like "Bla, bla, bla, you just gobble, I win!" Or "Call me Vincent Van Go!" Whenever someone spoke, whether one of the protagonists or one of the opponents, I would have liked to pull off the car to the edge of the road and sobbing my head on the steering wheel. From the writers' school, the first exam would have cut off the man who guessed that the drifters were hackers, because both the drift and the hacking were about freedom (or something like a bullshit, not interesting).

I can't go along with the horrible artificial intelligence that doesn't even follow the path he has chosen. Several races started either when they came to me or went to the wall, the jumps were regularly mistaken, they were not able to drive straight through the dragons. Our big favorite, rubber banding, came back, causing rivals to pull me off at high speed and slow down to my speed. Thank God they didn't do it in the target straight, then I would have put the controller in the monitor.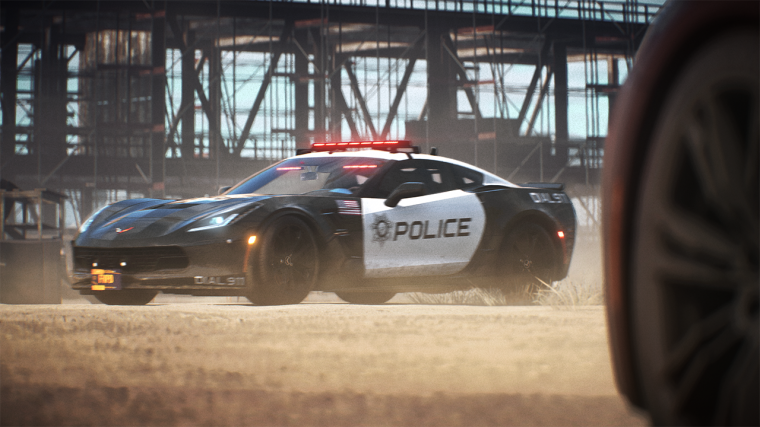 So Need for Speed Payback is not a good game and anyone who worked on it probably didn't want anyone to enjoy it. I'm just mentioning annoying little things, because with the advancement, development and car buying system, manageability, and slowly textures on the PS4, it is insignificant that the barbed wire will puncture the rubber, but if we endure for a few seconds the cops are not get it, repair it yourself; The fact that drifting requires minimal skill, or that the car is inoperable and restarts after a collision, brings the game back to the track, losing valuable seconds. It is unforgivable what Ghost has done with the series, and I hope that if the EA ever comes to mind, it will really pass on the series to someone else. The Criterion NFS wasn't very good either, but I write back those times. When the biggest positive thing about a game that I can say is that it works offline, and it's very nice when the Panamera's Turbo wing opens at 140 km / h, it's not a big prize.

Thanks!