lords mobile what play and how to play
Everyone, hello friends! In today's guide we will give you some tips on how to get a quick start on Lords Mobile, a very popular RPG strategy game. Lord Mobile has a very high-quality graphics, but on the other hand it is a game that will definitely fit you with its incredibly powerful content. Since there is something you can do almost continuously in the game, we will tell you how you can develop quickly and logically in areas such as controlling the resources for advanced levels of play, detailed descriptions of the units, and defenses by giving a brief introduction to the mechanics in our beginner's guide.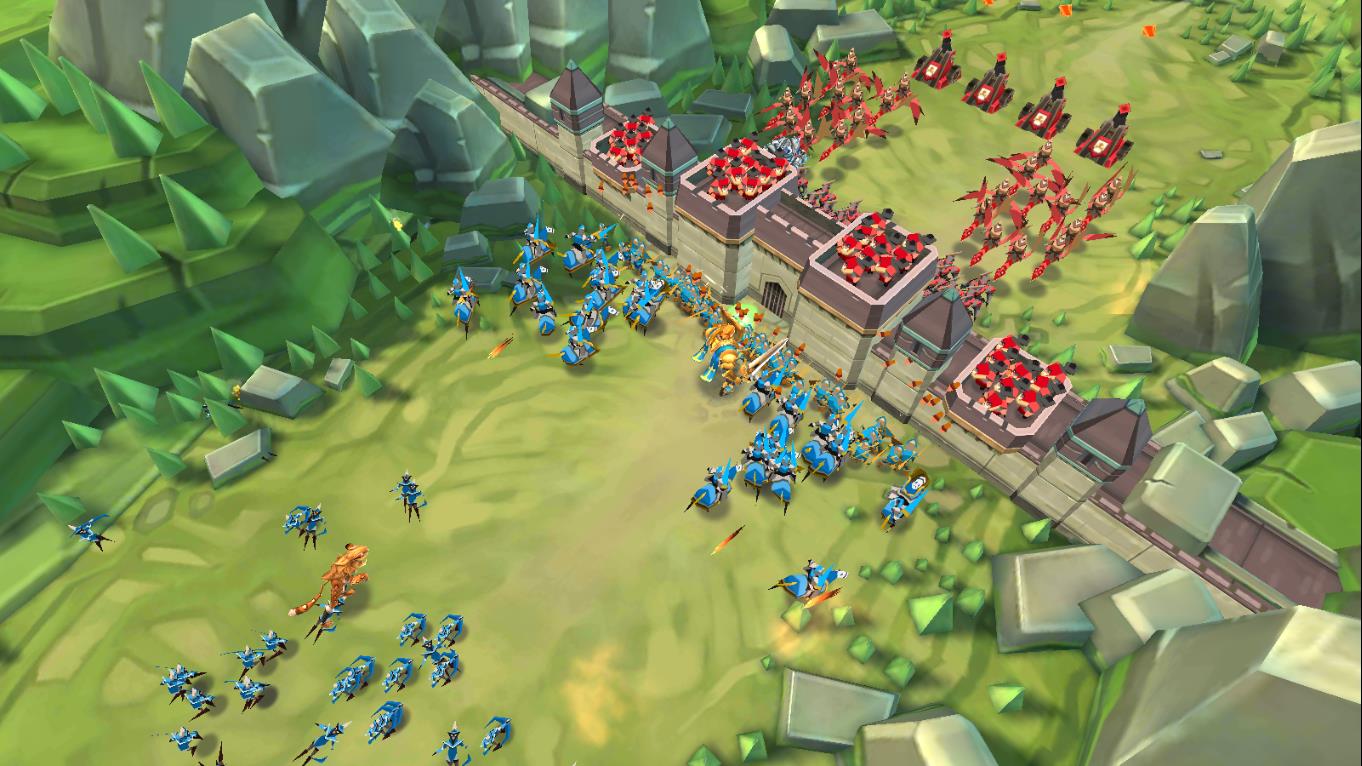 While starting
First of all, as in many other games, there are many advantages to playing the game Bluestacks. The main ones are the controls. Constructed in our village you need to constantly develop small icons with a small task list occupying the screen, can & level information, resources, such as adding information to it on the touch screen can be a little difficult to play. With Bluestacks, however, the monitor offers you a comfortable gaming experience in resolution.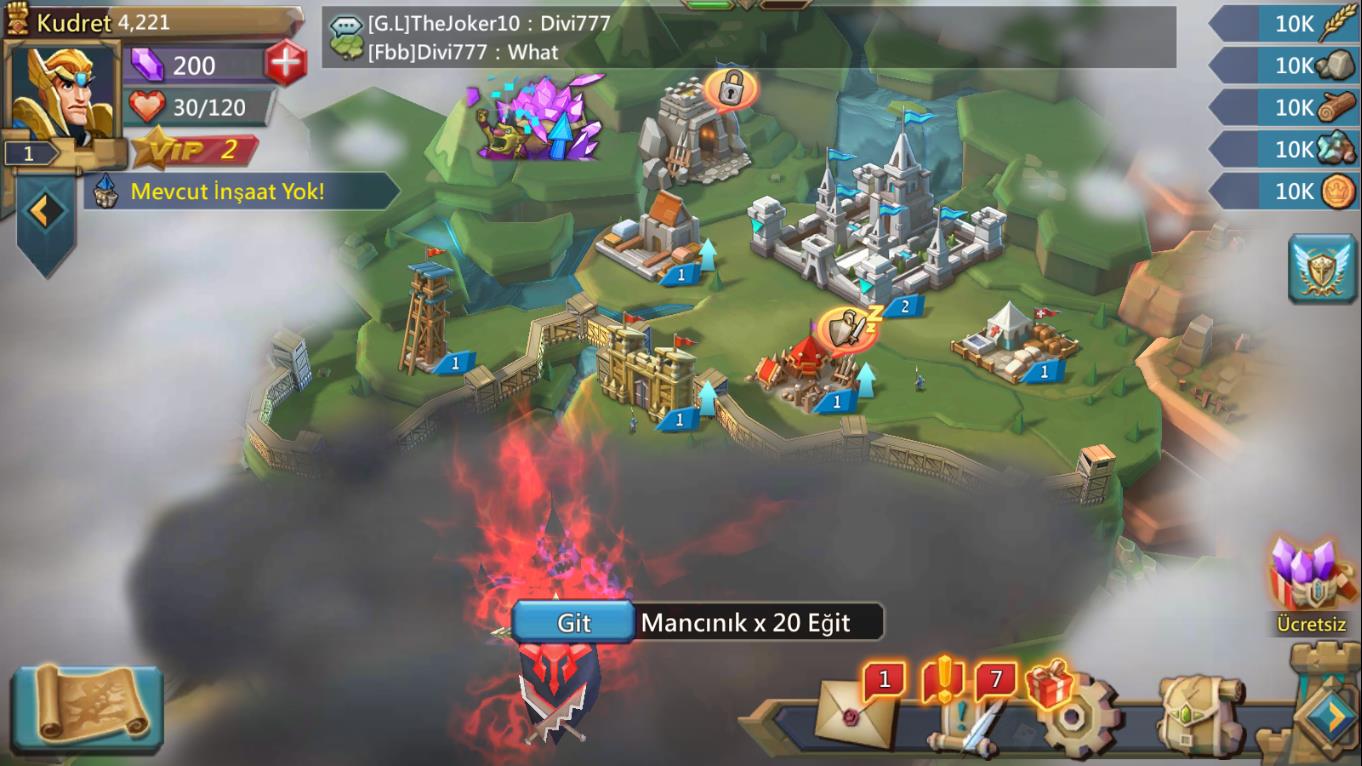 Firstly
At Lords Mobile, there is a very useful tutorial and a development mix system for teaching you the game. By using the "Go" button located at the bottom of each section of your game screen, you are constantly able to reach the next type of soldier or the type of soldier you need to acquire. By following this button, you do not have to develop, and when each task is completed, you receive a substantial amount of reward for resources and games. For this reason, if you do not develop something for a specific purpose, we strongly recommend using this button whenever you are idle.
Start Region
At the beginning of the game you are given an area where all the structures are set up. These are your main kaleniz, castle wall, barracks, infirmary, safe and shelter. You can remove soldiers from the barracks as you can understand from their names, save your resources on your shelter, protect your troops from attacks in the shelter, treat your wounded soldiers in the infirmary, and follow your progress from your main staircase to jump over the top level structures.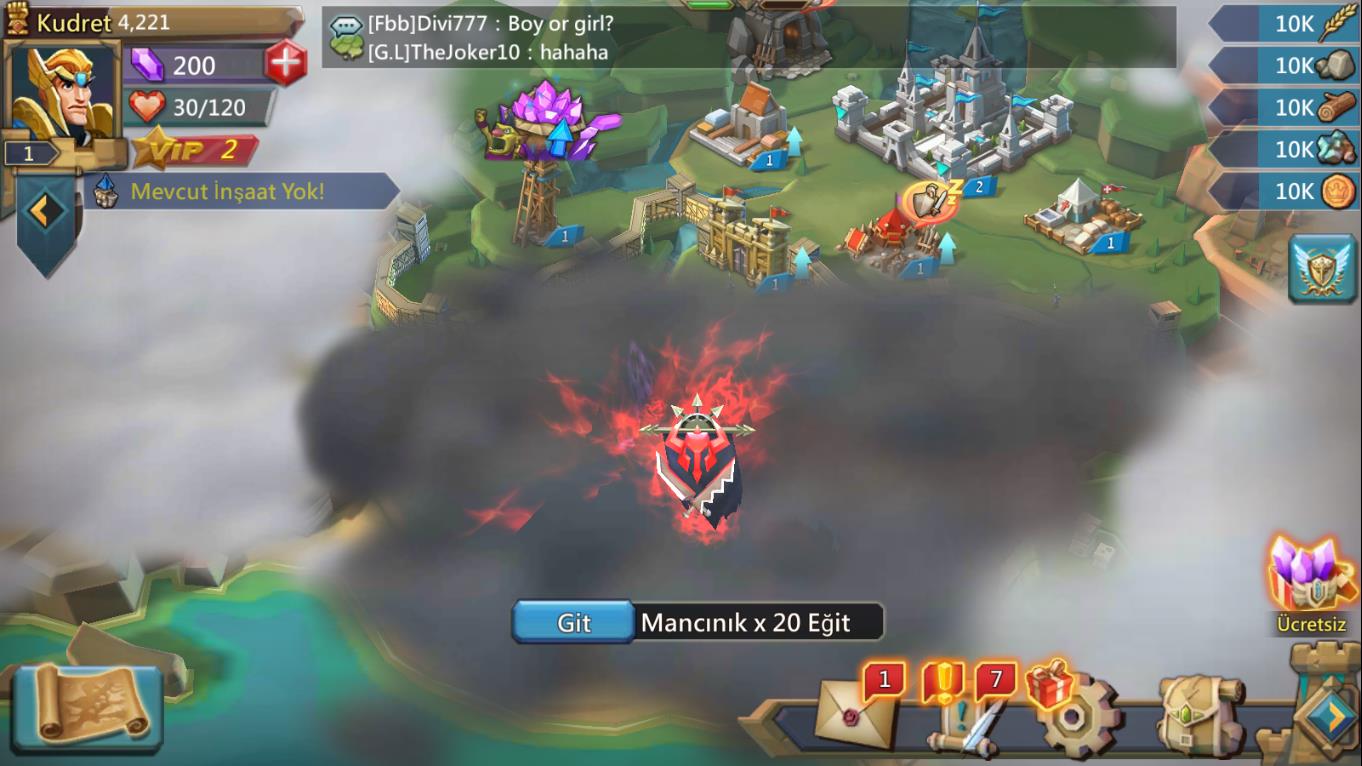 If you win the first battle in the game you win, you get control of the game, and this is where you join the starting zone. Then you build up the structures you need in this region and prepare for the next war to get the next region. This is one of your main objectives in expanding your territory by following an expansive rationale.
Buildings
In the vote there are four different types of buildings: sources, troops, research and guild buildings. It is important that you decide what kind of player you will be at the beginning of the game, as it is in many strategy games. If you want to generate your own resources, you will be able to accelerate your achievement of your goal of investing heavily in union buildings, if you are a warrior. For research and guild buildings, you choose which strategy you choose, which is what you need anyway because by using these structures you can improve your speed of producing both soldiers and resources, you can prepare the infrastructure needed to help and get help from your team.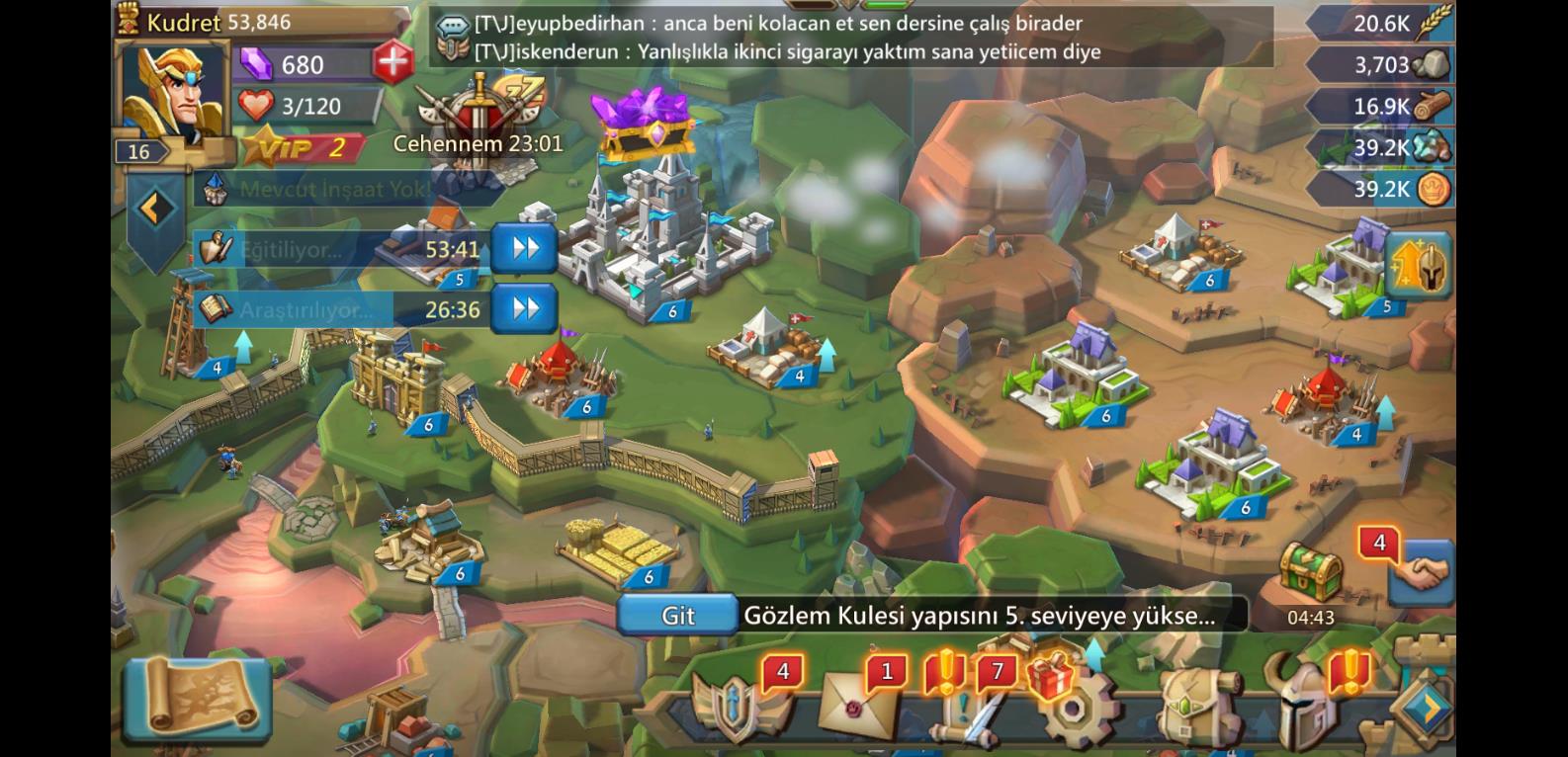 Heroes
There are some heroes that each player can use both in wars and in various events. You can transfer your passive talent units and structures, which each of your heroes has identified by one of these heroes. Each hero has unique active talents on his own. Some are more defensive and close to fighting, others can be attacked from far-away range or use various spells. Since everyone has a different style of play, you should decide what war strategies you should use by examining what these talents do.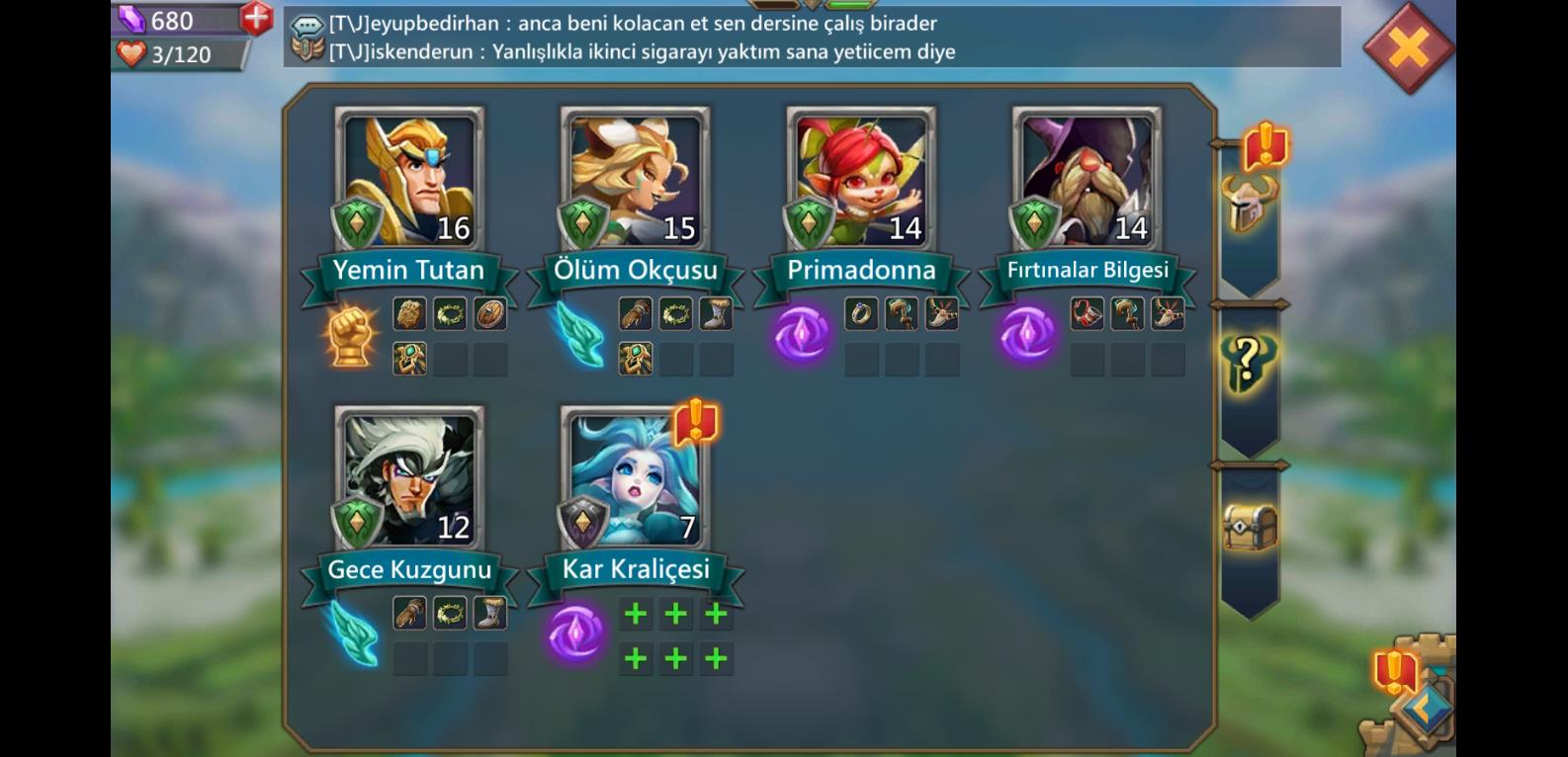 In parallel with your level of the main employer, you can increase the number of heroes you can use in combat. While you can only use 1 hero + troops at level 1, you have the chance to use 5 heroes in the following parts and you have a serious damage chance when you combine the damage power with your special abilities.
As you join the battles with your heroes, there is a system called "Stages" for these heroes. You can think of it as a kind of dungeon system, but you are fighting not only with your troops but with the heroes you have. Although the number of stages in each region varies, you can earn various equipment to increase the stats (strengths) of your heroes, as well as a serious experience point when you complete each of these stages, which consist of 10-15 steps.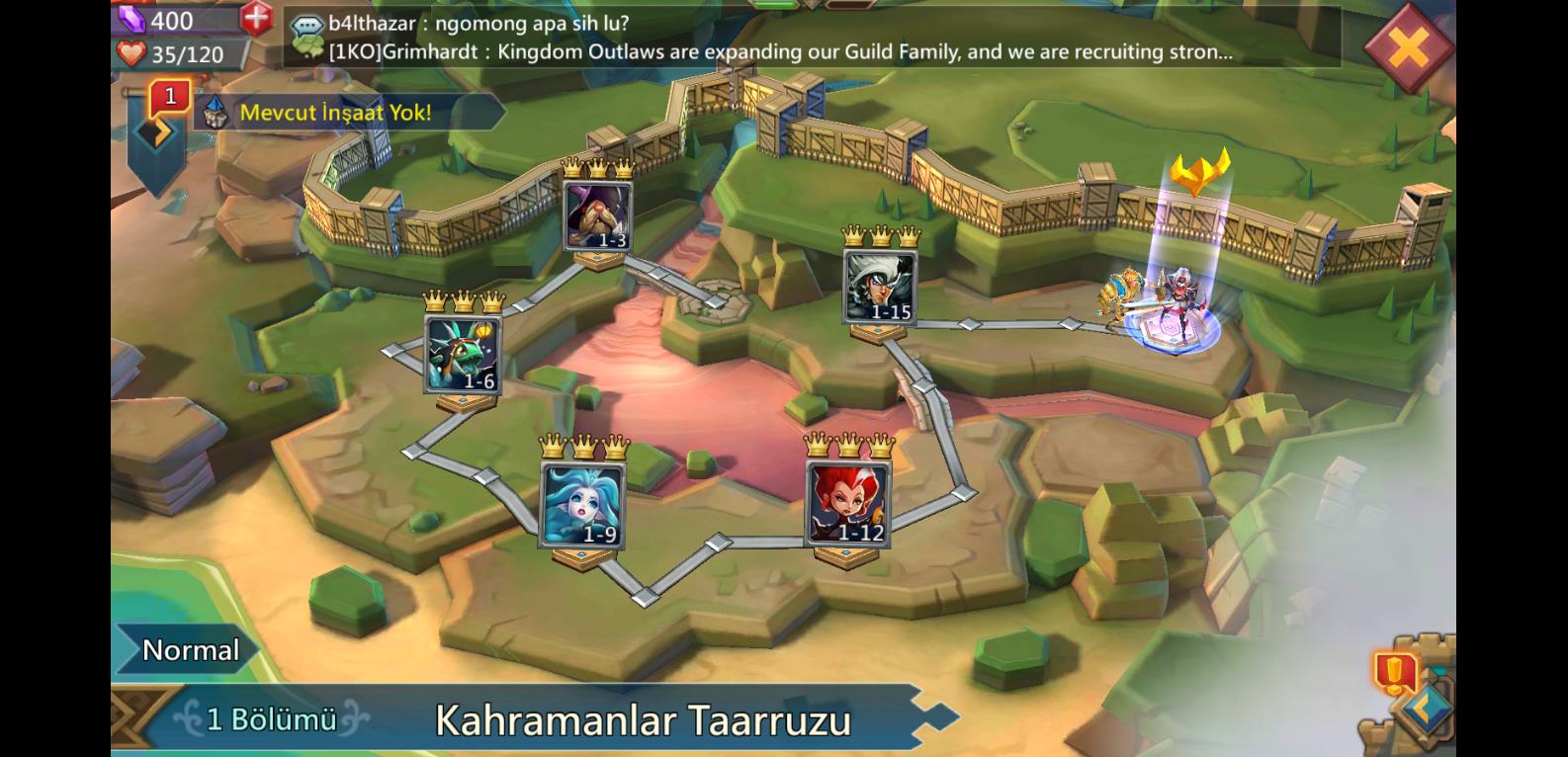 Tasks
There are three different types of tasks right next to the development system we just mentioned above. These are "Admin Tasks", "Guild Quests" and "VIP Quests". Each task category is refreshed on a daily basis and you do not need to spend any union or resources to complete these tasks. All you have to do is click on the categories on the task screen and then log out and wait for each one. Remember, since you can only do one task at a time, you need to click on these tasks regularly every day. As a reward, you can still use these resources to develop your skills and level-jump by gaining resources and experience points in significant amounts.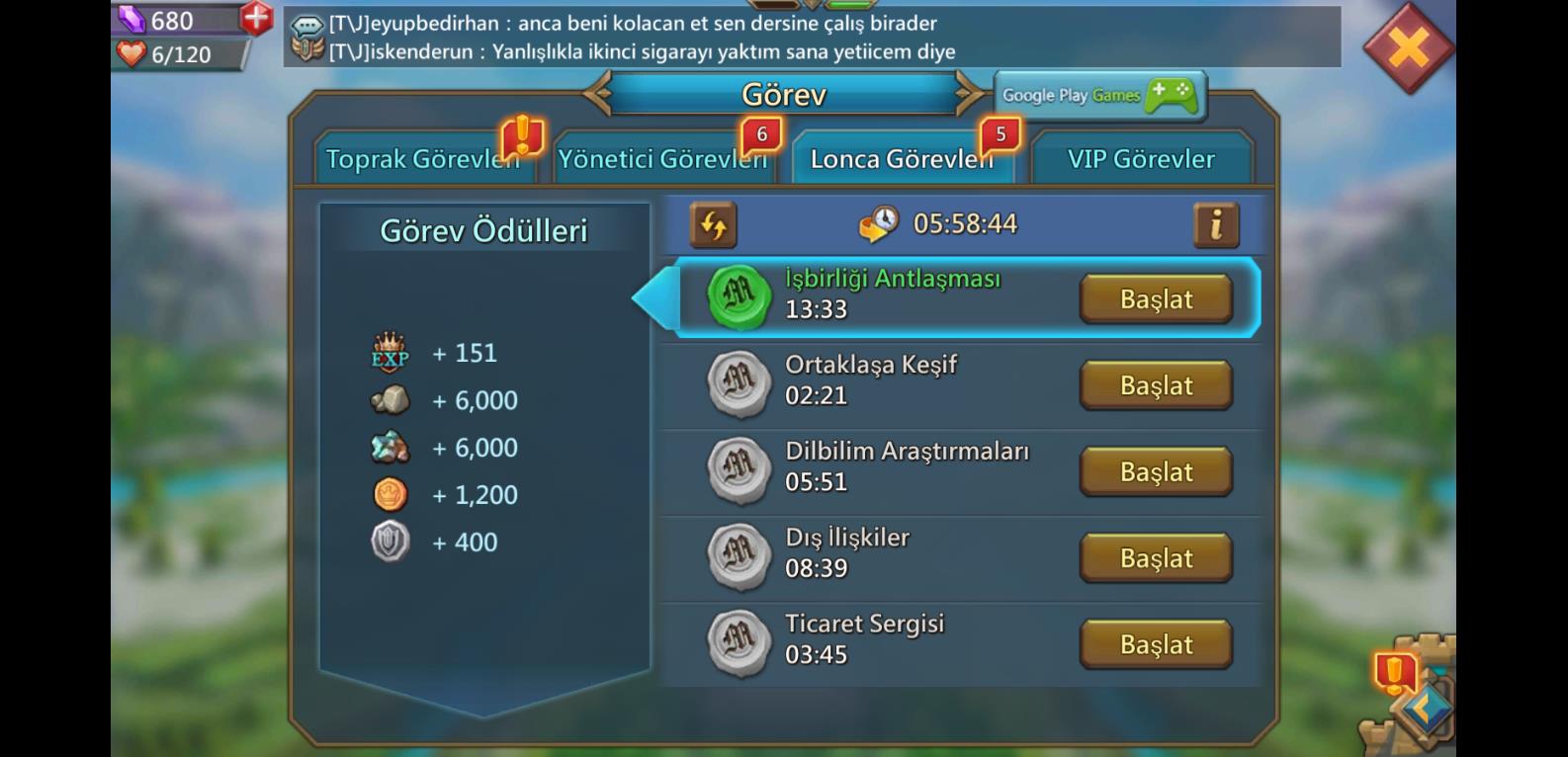 Monster Hunt
This system, which will be opened after your research skips the required level in your building, allows you to attack the various monster and monster groups that will be around you using the map of the region in your game. You can win various unique prizes each time you play with a variety of monsters. Since these monsters are distributed according to your level, you can kill some on your own, and some only on a group basis. However, since these attacks require special power points, we recommend that you accumulate them at the beginning of the game without wasting them and then attack the powerful monsters as a team with your accumulated points. On this count you can earn a lot more than you can earn by spending a lot more effort and points.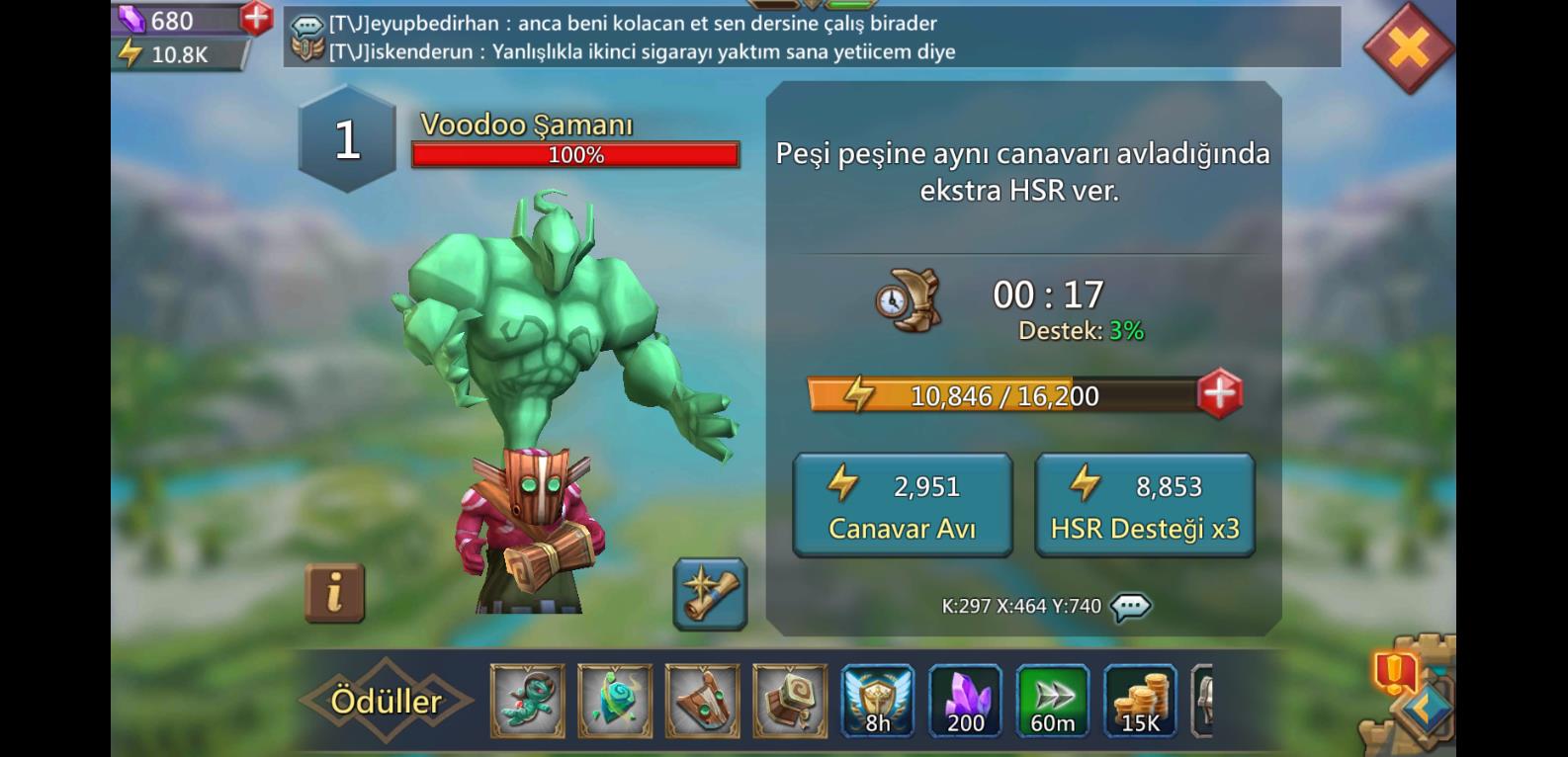 Guild (Team)
Perhaps the indispensable and constant element of your strategy and RPG games is your team. Moreover, the guild system in Lords Mobile has a generous reward and time-saving system that is hard to come by at all. The main ones are the monster hunts you will come out with your lonely. You will get a 5-10 times higher gain from these hunts than you would with your prey alone.
In addition to this, you can ask for assistance from your team when building any structure, researching or producing troops, and you can reduce the time you need to wait by 1 minute when each person helps. Likewise, you can reduce your waiting time by 1 minute by clicking on the help button for your teammates. This help does not need any resources, money or any other spending, it's completely free!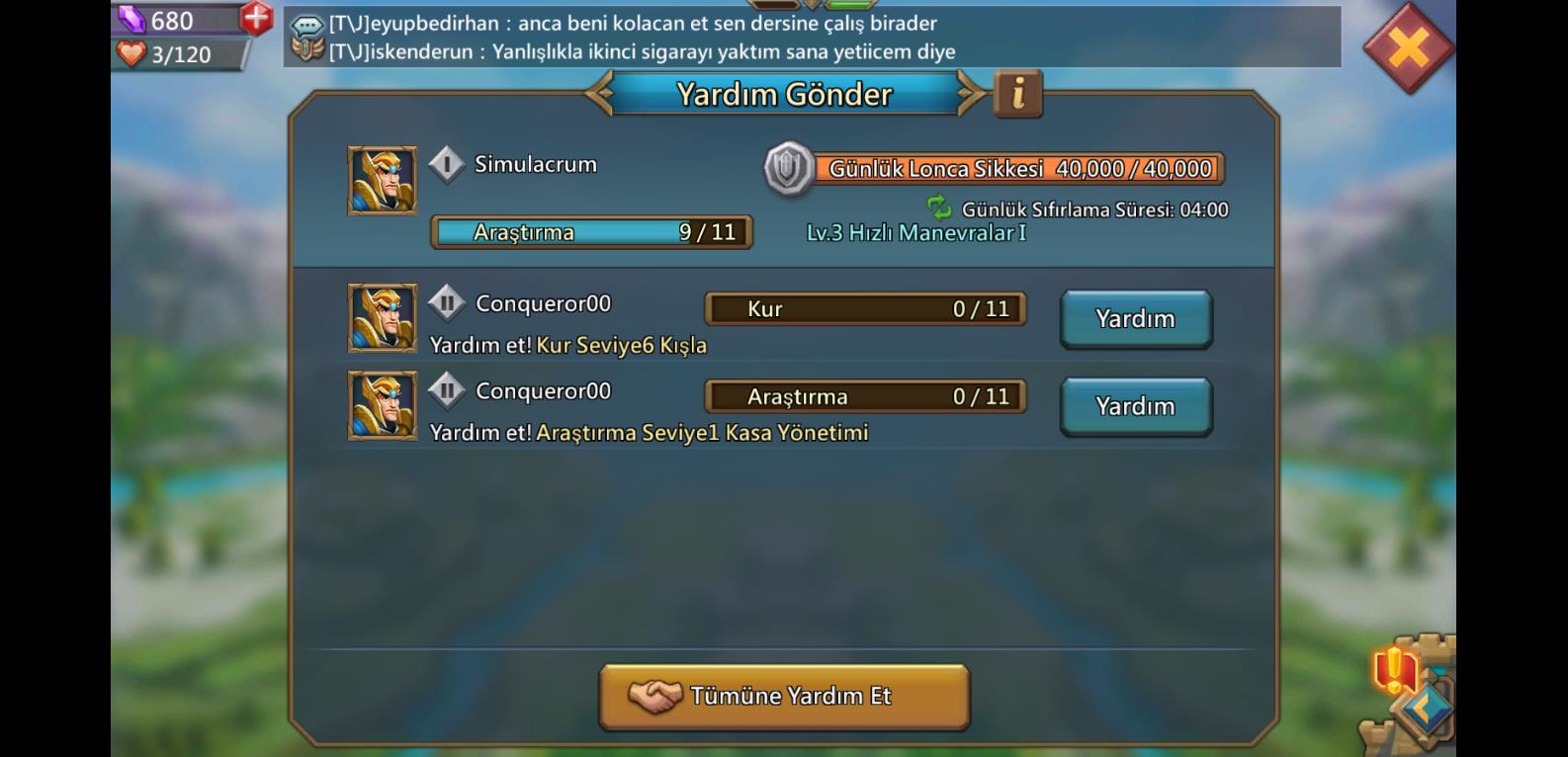 Aids and various other guild activities will also give you Guild Squeeze. You can increase your development statistics by spending these coins in the Guild Shop at various useful and useful things.
Another good thing about the Loncalar is that when you reach various team goals, the gift boxes are distributed to team members. By opening these boxes, you can get the equipments you can use on your heroes completely free of charge. It's all good, is not it?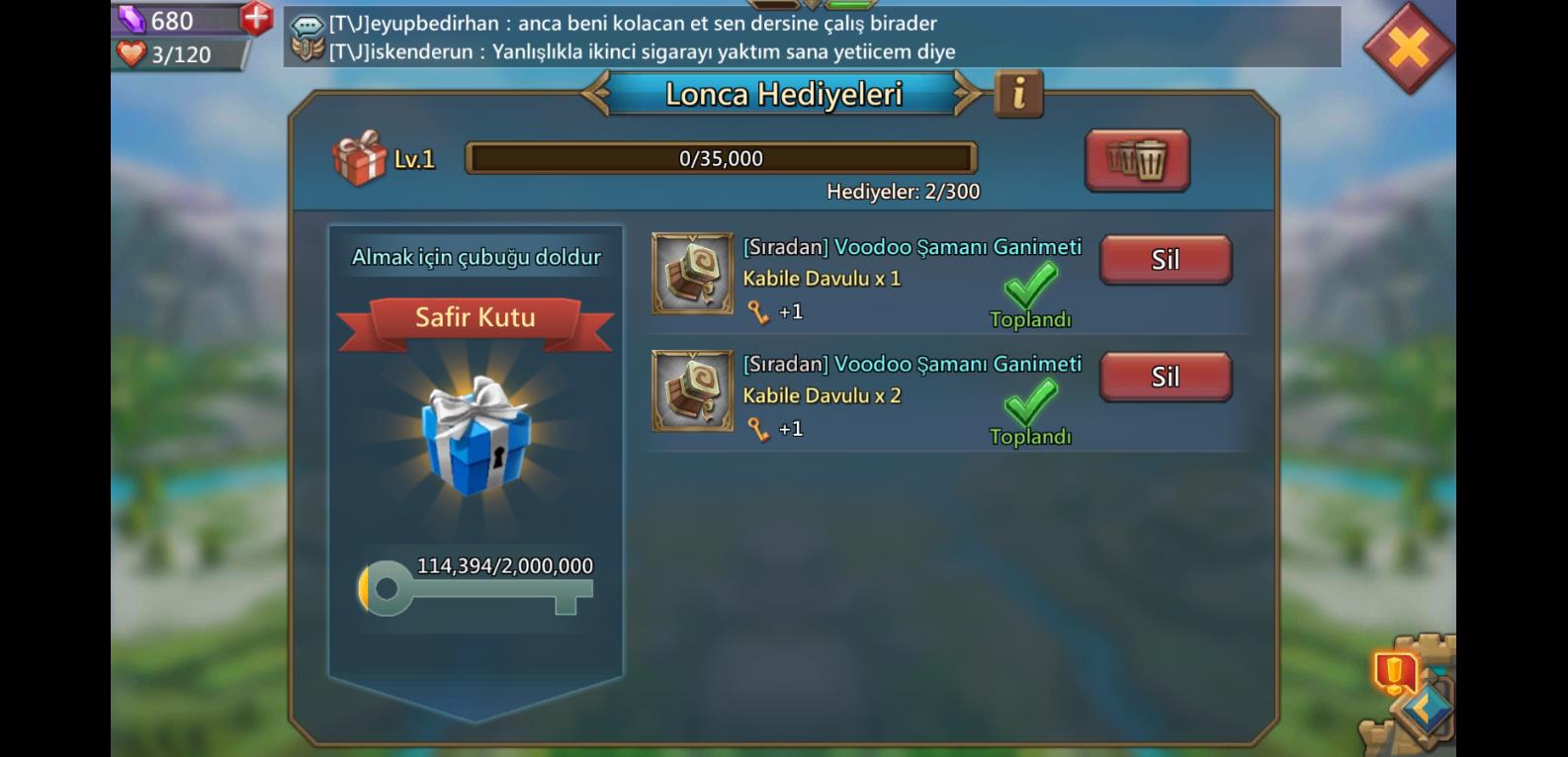 Mysterious Box
This simple but uncommonly easy tiny idea, at first glance, is quite small, but it can provide us with a significant amount of extra resources and we can achieve this with just one click without any hassle. Every time you click on this chest, which is renewed at 2, 5, 10 and 15 minutes according to your level, it gives you a small amount of random source. The good thing about this chest is that when you open every 20 chests, you get x5 times more resources from your next chest. For this reason, do not forget that you have seen a cute little girl in the picture, but remember.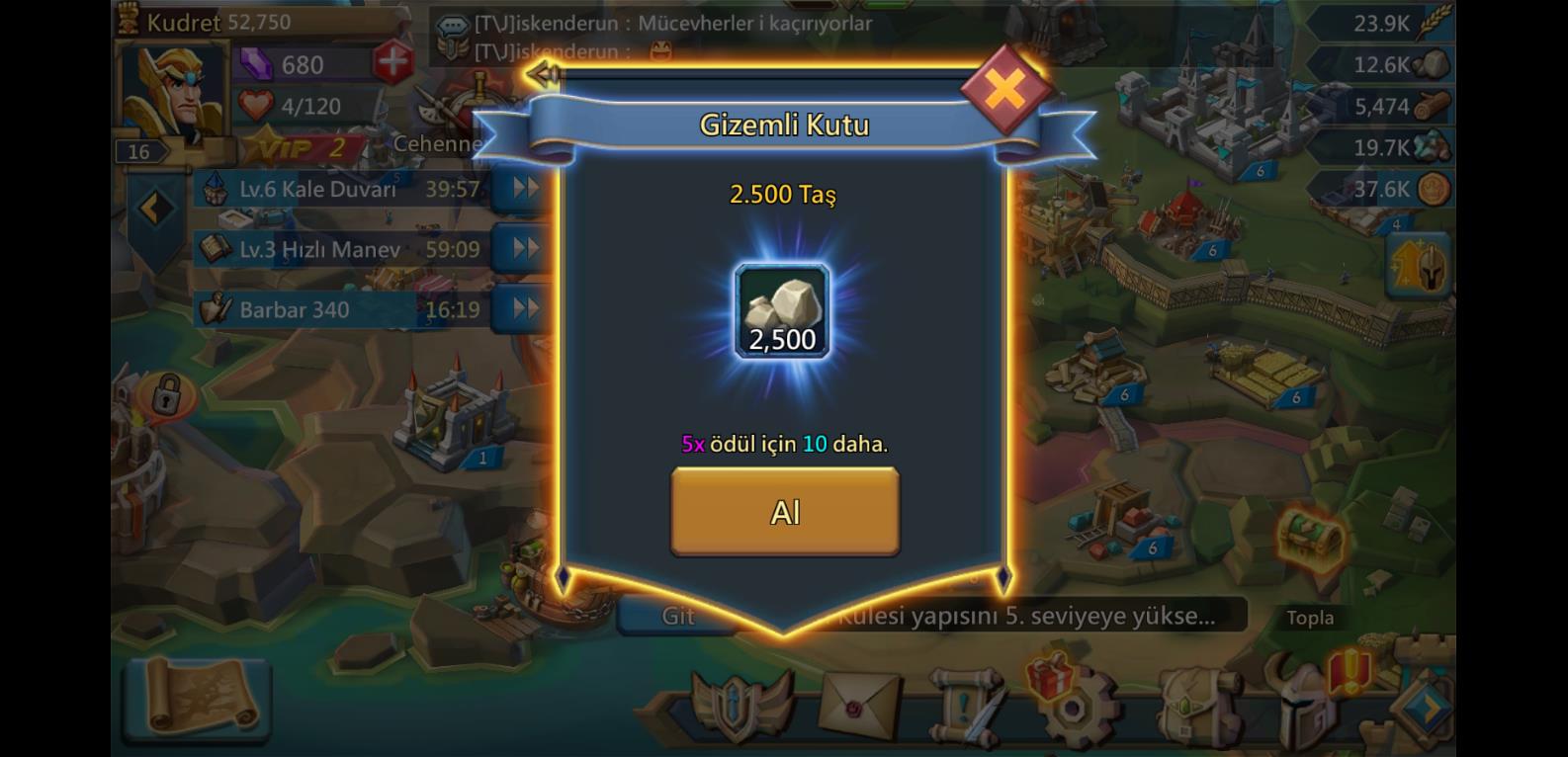 In closing
In spite of many other mechanical discoveries, these are the elements you need to pay attention to. If we follow these elements and learn others, as we have mentioned, we will bring these mechanics in more detail in our progressive writing, bringing together various points that will provide your expertise. Finally, in an important point that you should not forget, you can expect more than one development at the same time. For example, you can not construct a second structure when you build only one structure at a location, but you can produce soldiers simultaneously. While these two processes are still going on, you can do 1 research and 1 reference can continue. For this reason, you should use at least one transaction in each category to use your time efficiently. It is definitely an important golden rule that you must take away from your mind.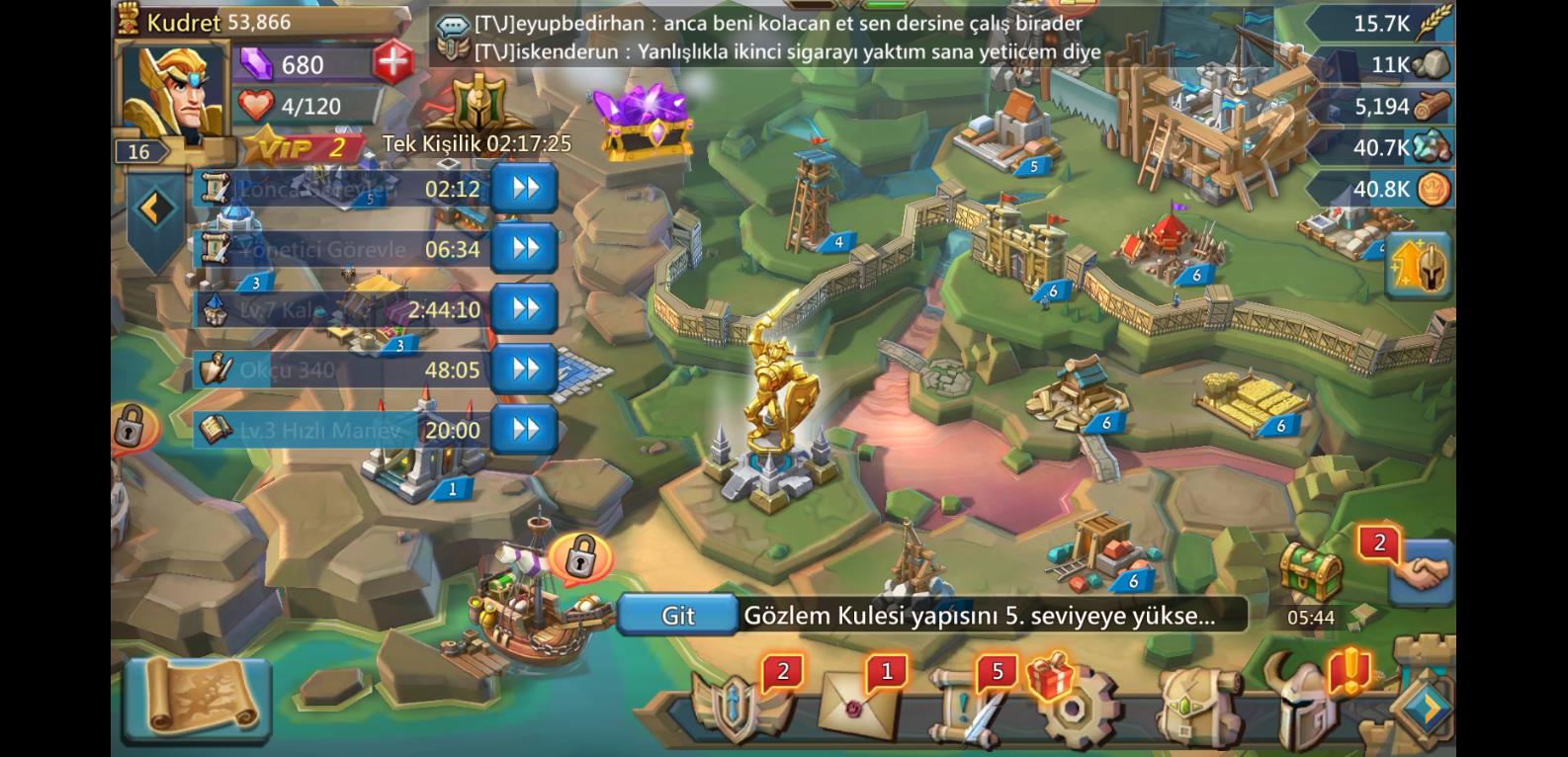 This is also the end of our writing. If you have any problems, or if you have tips you want to add, you can contribute by commenting and contribute to the development of the Turkish population. See you in our next post, to fight now!