Since the switching function of a software update  patches  for games specifically crafted by Valve , to become the largest digital game distribution media to the PC. Steam  now has become a trendsetter for almost the entire PC gamers in the world. Gabe Newell was originally a nobody, he is now immortalized as one of the most influential figures in the world of PC gaming thanks to Steam creations.
Seeing so many games that have been released by Steam. Steam currently is a best tool for new developers who pursue a career in the games industry . Based on the number of independent developers who were born and developed from the Steam. Do you know what the hell is actually as much as a total of games that have been released by the steam until in 2017 yesterday?
Steamspy , a special third-party website that records a wide variety of statistical reports on Steam, has recently released the news about the number of titles that have been published by steam in 2017 yesterday. And the number of the figure turned out to be quite surprising.
Through official twitter account of Steamspy , it has been noted that in 2017 Steam has released a total of 7672 games by 21, the number of games that the average released within a day. Wow, quite a lot! So what if compared to the last years?
or Players who AFK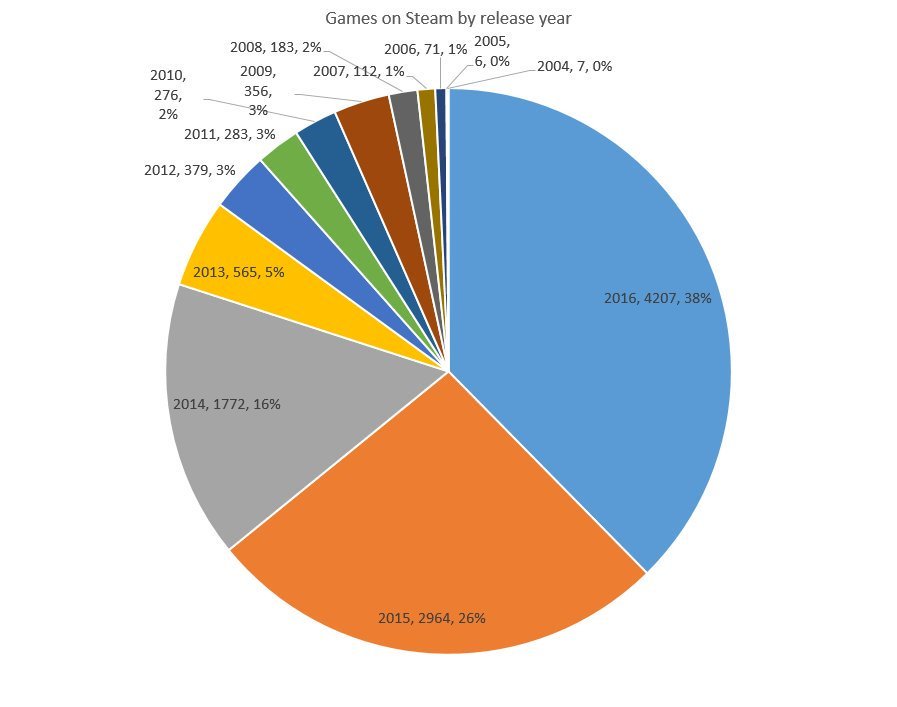 When compared with the previous year through the diagram presented also by Steamspy , precisely the number of games the release of Steam in 2017 actually increased dramatically. Because earlier in the year 2016 alone has recorded as many as 4,207 games . If the total overall from 2004 to 2017, then steam until 2017 along with the data from this Steamspy has released the game as much as 18 853 titles . The increase in the number of games that terpublish on Steam with a percentage as much as 68.1% of this is the number of the largest increase in the history of Steam since it was first launched.
lly Secure Ticket StarSeries StarLadder i-League Season 4
Seeing the amount of increase in the crazy enough, about how the predictions you with the number of games in the 2018's Steam?